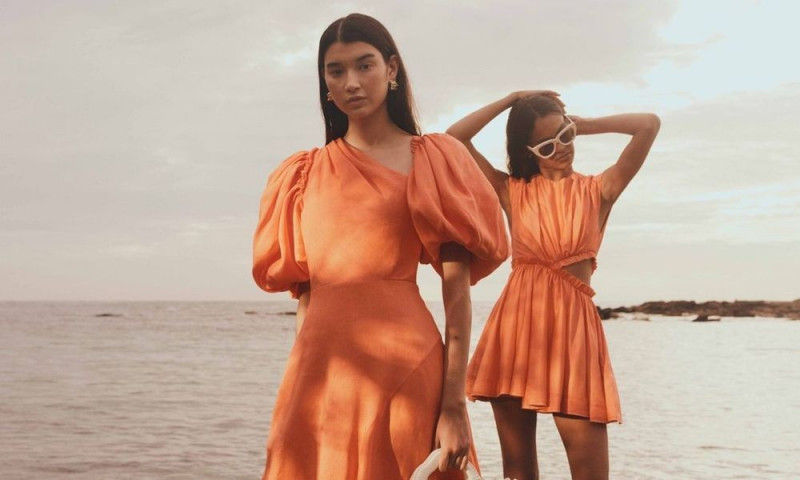 Trendovi
The Best Fabrics to Sew a Summer Dresses
A Guide to The Best Summer Fabrics
This year, we didn't transition from boots to sandals, but we are experiencing a true spring! However, high temperatures and scorching months are just a few weeks away. That's why we are sharing useful information with you on how to prepare for this period and find the most comfortable materials in our offer.
High-quality materials made from natural fibers, as well as blends with synthetic fibers, are commonly recommended for summer dresses. Each of these materials has its own advantages and disadvantages, and we will focus on the four most popular ones: cotton, linen, viscose, and polyester.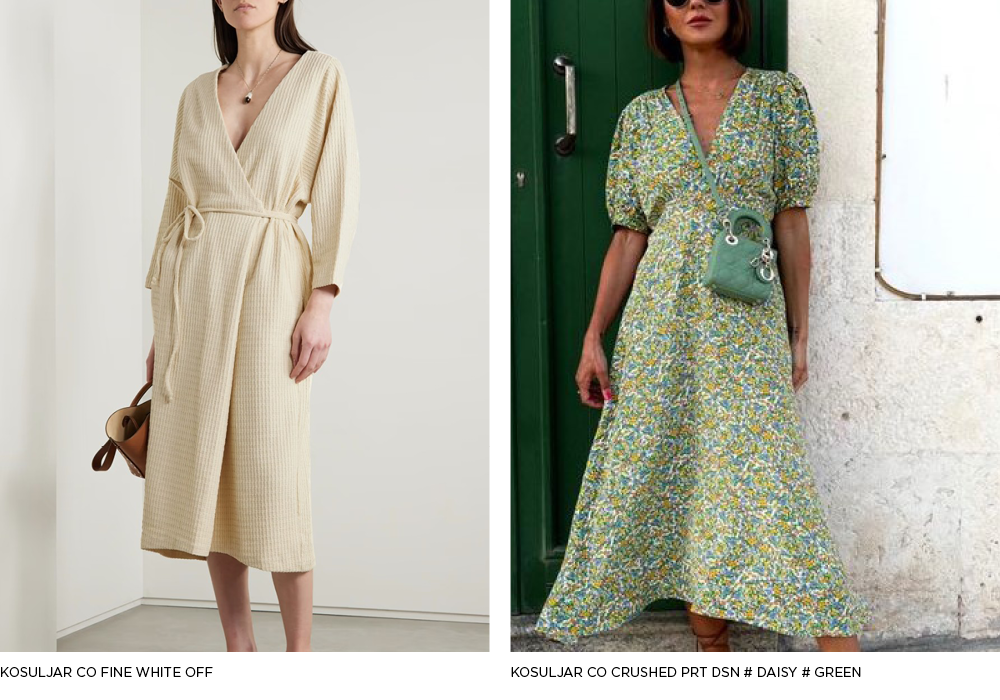 Cotton is easy to sew and suitable for various types of printing. Lightweight and breathable, cotton is exceptionally comfortable to wear. Another advantage of this versatile material is its absorbency, durability, and skin-friendly nature. Additionally, cotton is easy to wash and maintain.
The only disadvantage of cotton is that it can wrinkle, but this can be avoided by choosing a cotton-polyester blend. In our offer, there is a wide range of different weaves and textures such as poplin, voile, embroidered cotton, muslin (gauze), so you will easily find what suits you best.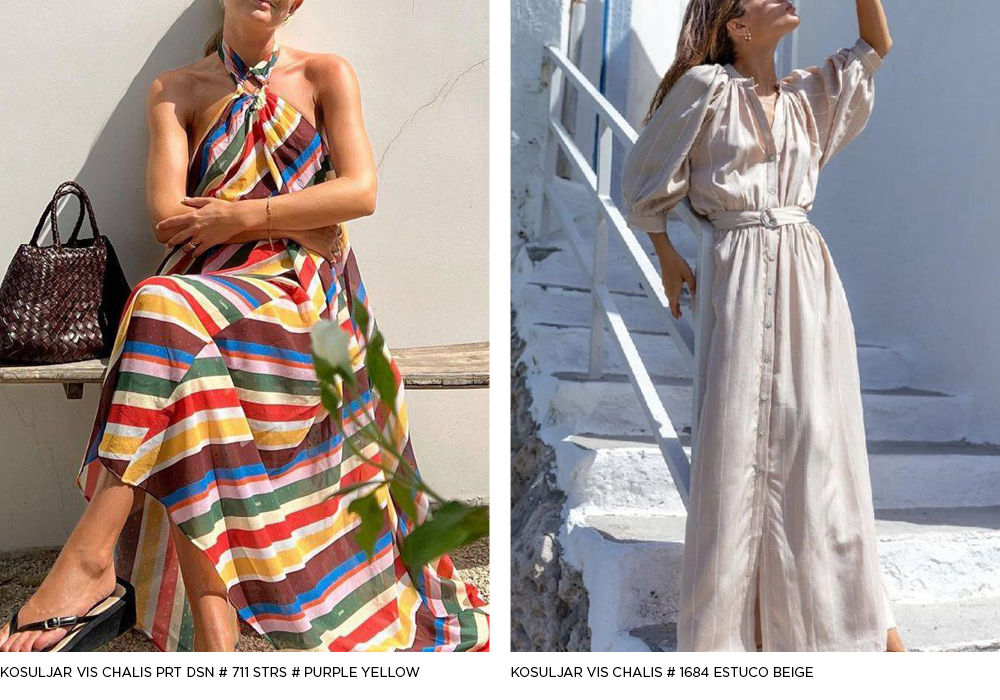 Another good choice for summer dresses is woven viscose. There are several types, including Lyocell and Tencel, all of which have similar properties. Although not a traditional natural fabric, it is considered very comfortable to wear. It has good breathability, a silky texture, and is often used as a lightweight summer material for dresses. It is also a good base for vibrant colors and prints.
Another popular choice is viscose knit. This material is also lightweight and breathable but has a different appearance from woven fabric. Silky and stretchy, it is often used for dresses with lace details or open backs, as it provides an elegant and feminine look.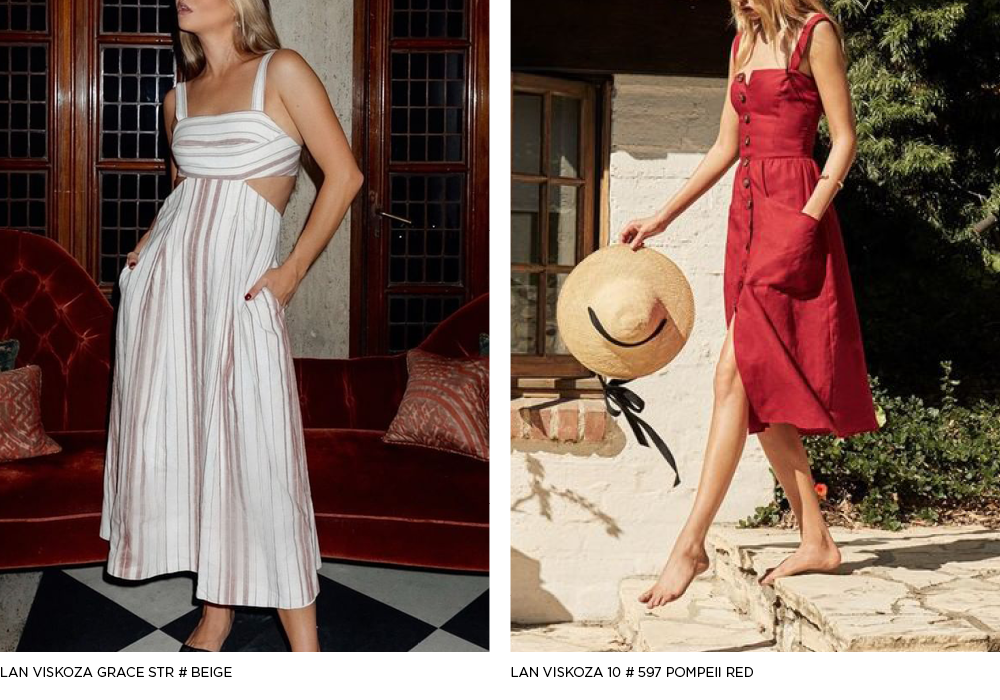 A linen dress is the epitome of comfort. Whether it's a walk by the beach or a picnic in nature, you will always feel good in linen.
Did you know that linen was once so luxurious that ancient Egyptians used it as currency? This lightweight and elegant material has survived centuries and found its place in the wardrobes of fashion connoisseurs. Linen is versatile and can be worn in countless ways, from summer suits to comfortable pants and trendy maxi dresses.
So, gather your real currency because it's time to include this timeless fabric into your collection!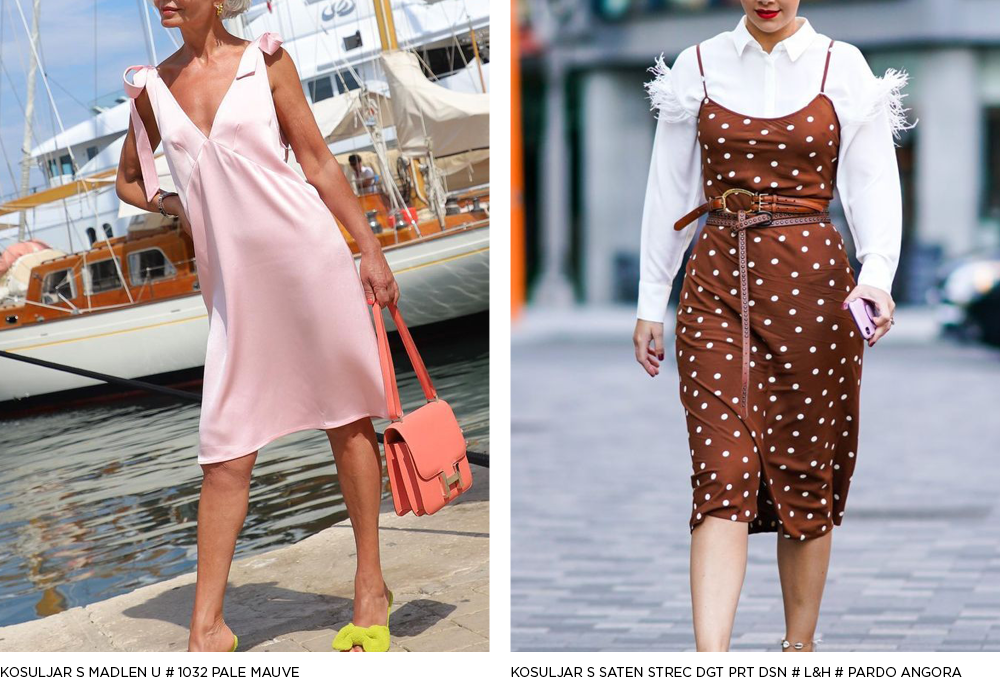 Polyester is a synthetic fiber made from plastic. Due to its properties, it is often blended with other more natural fibers. As technology advances, polyester is also changing. Today, it is produced with features that provide cooling, water resistance, and faster drying. Another important aspect is the more sustainable option of recycled polyester, which requires less water and energy in its production compared to regular polyester.
Satinized synthetic slip dresses made of polyester are a good choice for lightweight summer clothing. Whether you wear them to work or over a swimsuit at the beach, slip dresses are a versatile clothing piece that is easy to style. They are also practical for packing and traveling.
During summer, comfort is essential as it represents a time for relaxation, getting away from the city, and enjoying oneself. For those who don't tolerate high temperatures well, it is particularly important to dress in a way that allows the body to breathe. By incorporating combinations of cotton and linen dresses, you'll be able to breeze through tropical days and remain fashionable.