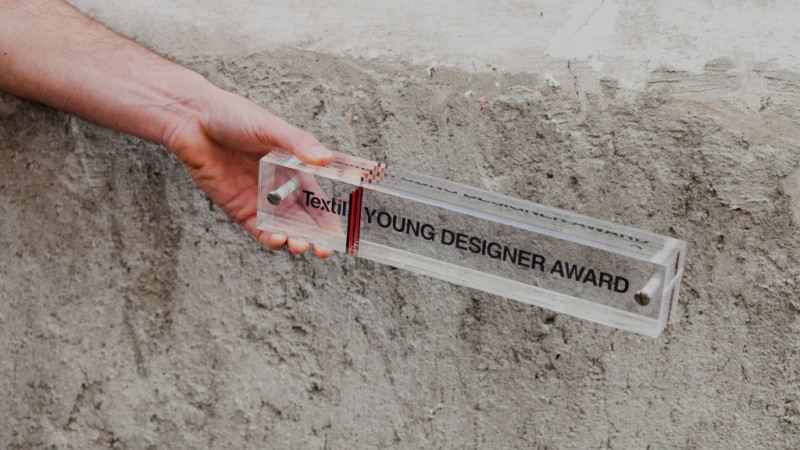 Vesti
BUDISLAVA KRNOJELAC KEKOVIĆ TEXTIL DESIGNER AWARD
BUDISLAVA KRNOJELAC KEKOVIĆ TEXTIL DESIGNER AWARD
Textil company has been a partner of the Belgrade fashion week for years now, and this year it awarded a prize Textil designer award, for the best fashion creator. This award was given to Budislava Krnojelac Keković for the collection "Uvecanje" (,,Enlargement").
Life in big circumstances: big findings, big achievements, big conflicts, overemphasized and under magnifier. And wanting even more, even bigger? The main focus of this collection is put on the segments of each piece of clothing itself, its magnification and making new pieces and different combinations. Do we disturb the whole by enlarging some of the elements or do we bring some new dimension? Does bigger mean greater? Budislava keeps this collection inside monochromatic borders, sticks to basic cuts, the simplest geometric shapes, that she takes to new level by rotating or ruffling. The material is simple black or white cotton, with added printed designs of big geometrical shapes. The thing that connects all these are for example oversized head pieces or specially made big buttons.
About the process of choosing the materials for next collection of Textil, Budislava says:
Choosing materials for a collection represents the moment in which the initial idea becomes real and finally sees the light of the day. When I make my designs, I start with the general idea about softness or the fabrics, ruffles, designs… Considering that I design with monochromatic, mostly black & white relations, it is important for me to have a variety of materials to choose from. With their hangers of available fabrics, Textil gives me a possibility to focus on my sketches and then consider which materials are the best for my ideas. The large selection of materials offers countless possibilities, and I can get all the information in one place, which makes the whole process much easier. The materials I decide on are always available in the next few days. Working with Textil for me represents a certain level of professionalism which I lean towards in every aspect of fashion design and assures me that you can get the world level quality even in Serbia. I am honored and happy that Textil has chosen me as its laureate, by which, in my eyes, has shown that it doesn't stop to look at the Serbian fashion industry, and does not give up on us designers. Thank you!
Trusting that it can notice when and whom to give its attention and help, Textil continues to affirm young talents. Textil has a certain partnership-based relationship with its clients, which makes everyone pleased with the collaborations.