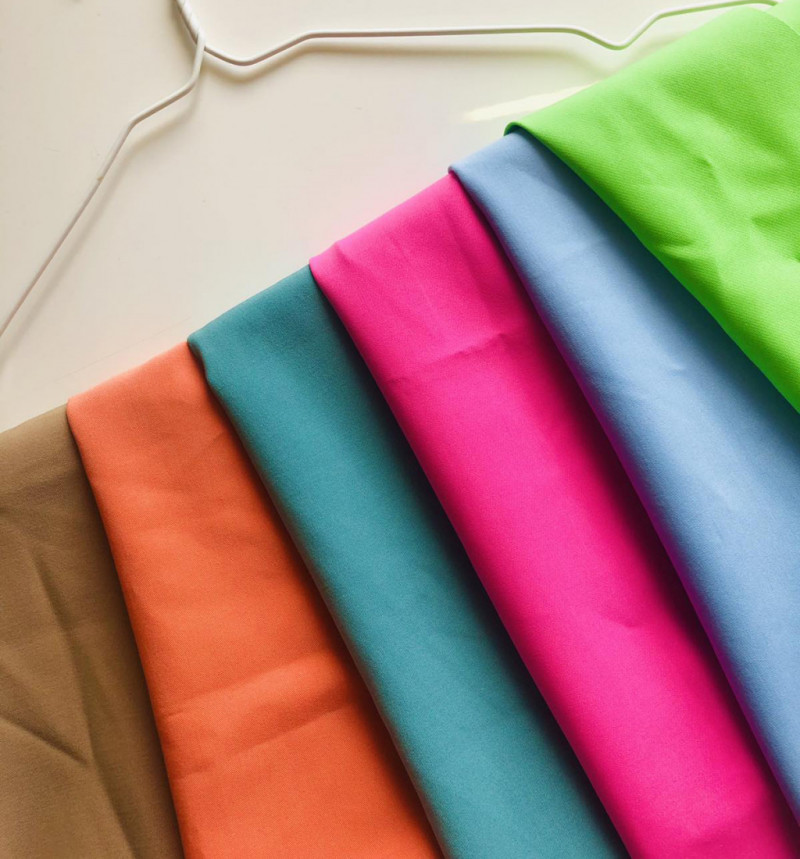 Trendovi
The best autumn fabric trends
The best autumn fabric trends
The best fabrics for autumn combinations are, of course, suiting fabrics. In this text, our protagonist is the woman's blazer; her superpower? She only takes the best-suited fabrics!
The secret of the fine and elegant women's business jacket lies precisely in the selection of quality fabric that can easily adapt to all models and cuts and has a good drape. If you want to wave goodbye to the time-consuming dry cleaner, and have a comfortable, high-quality jacket, that can be washed at home (low temperature and less spin), then these are the right fabrics for you: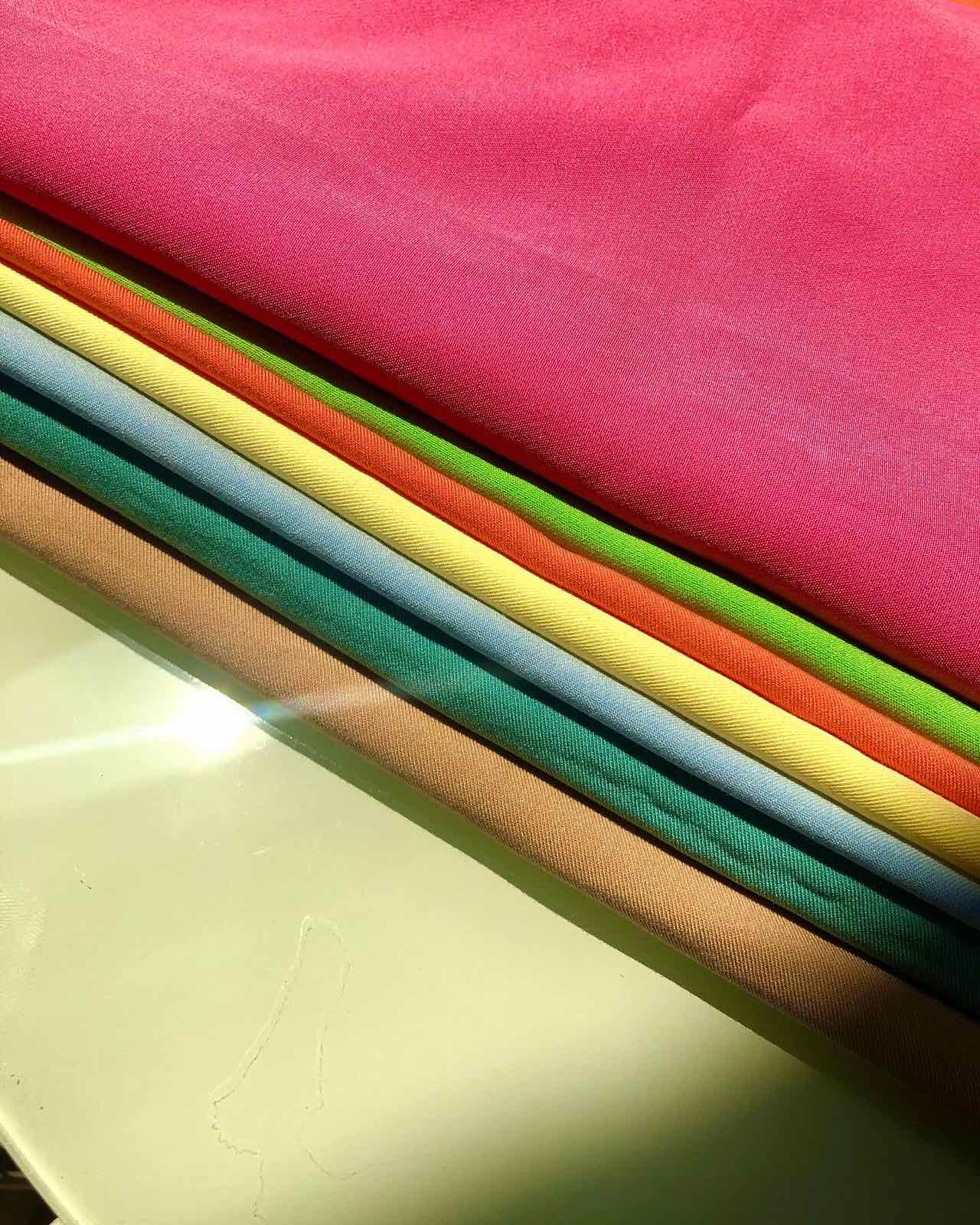 Viscose suiting for blazers
Viscose fabrics and their blends are suitable not only for autumn but for any season. These are soft and comfy materials, but durable nonetheless! They are breathable as well and keep their shape for a long time. In addition to being light and airy, if they have elastin in their composition, they will prove very easy to maintain and adapt gracefully to your body. What is more, if polyester is in the mix as well, they wrinkle less!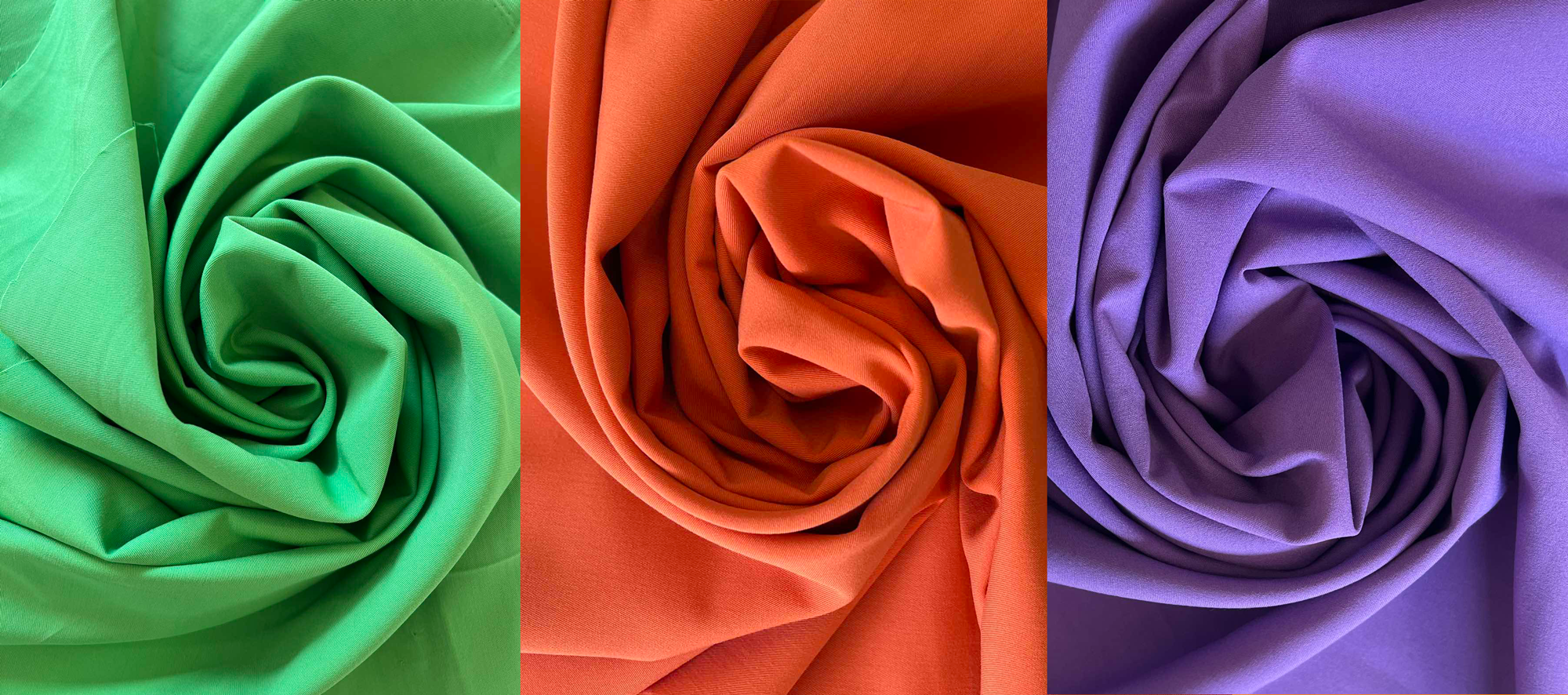 Viscose Suiting Prada
From Textile's wide assortment, the ideal choice is certainly Viscose Suiting Prada, which alongside viscose contains polyester and lycra as well. This premium lightweight fabric is the best choice for sewing all types of jackets, trousers, dresses, skirts, and blazers. It is suitable for cold and warm days alike. Simply put - the suiting in all colors and for all purposes, the only constraint is your own creativity!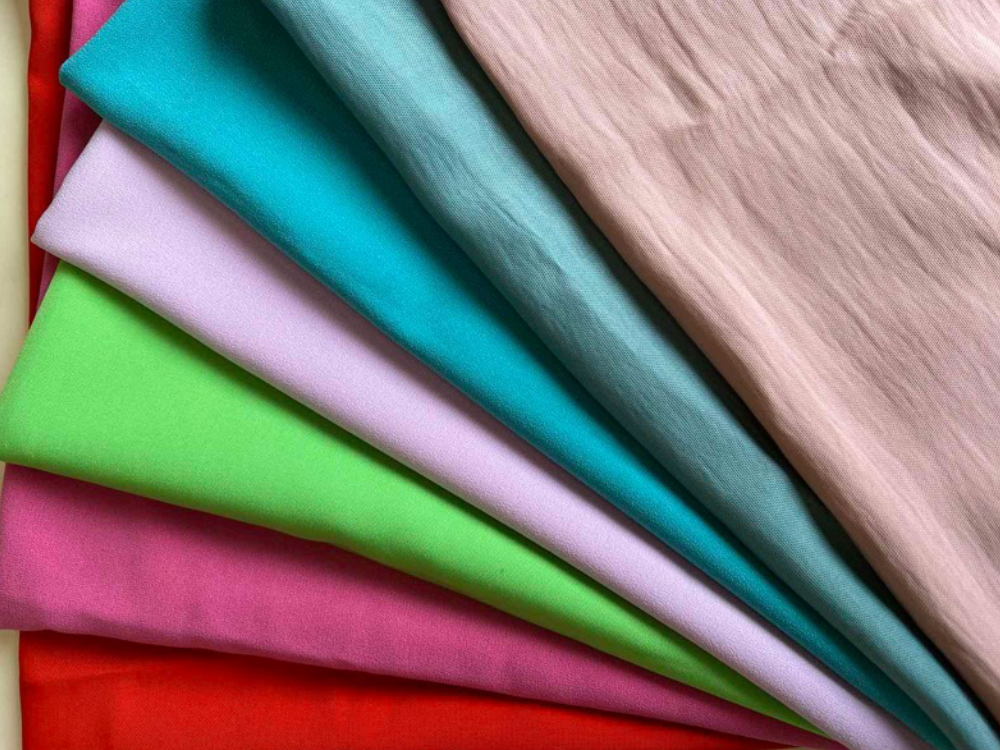 New polyester fabrics for blazers
With the ceaseless evolution of the textile industry, in addition to being affordable, polyester fabrics have come shoulder-to-shoulder with natural fabrics. They can now imitate both their characteristics and appearance. In recent years, a lot has been invested in the manufacturing and finishing technologies of these materials. Only to name a few of the recent developments: recycled fibers, lower consumption of water, electricity, dyeing in production with new filtering systems... Their sustainability aspects are truly noteworthy! Following this progress are the characteristics of the fabric itself, such as good drape, easy fading, color fastness, and durability... all great advantages of this type of suiting. All major brands follow these global trends and sell polyester suits and jackets with an eye-catching appearance and elegant cuts. And coming back to that dry cleaner that you want to stay away from; you can wash them at home (at 30 degrees C and a maximum of 900 revolutions), hang them up and wear them again, no ironing!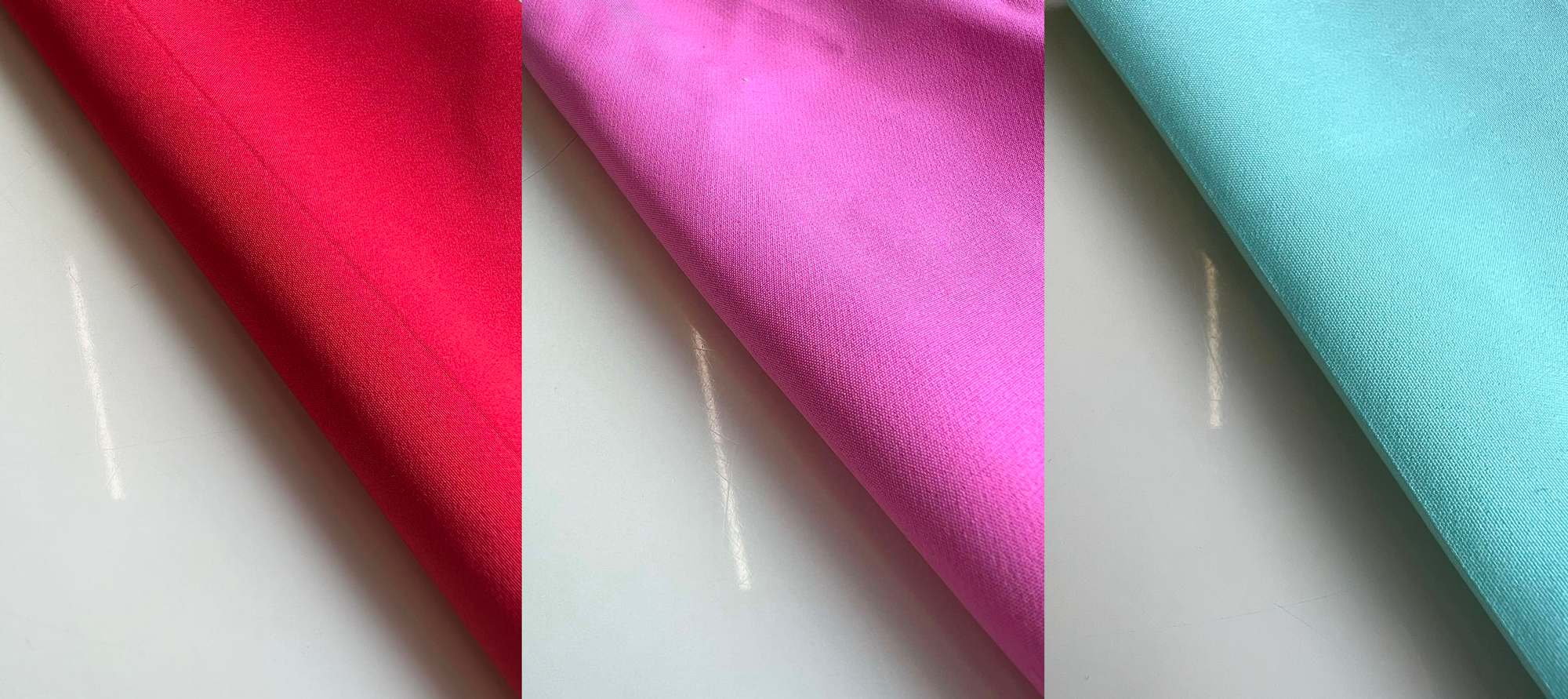 Polyester Twill Suiting
From the group of polyester fabrics for sewing suits, we single out Polyester Twill Suiting. This material has a twill weave with characteristic diagonal stripes and has a slightly glossy texture. It holds its shape well, so it can be used for classic suits, jackets, and skirts for all seasons. Its application is wide, to name a few: dresses, coats, vests, casual wide trousers, overalls... It has an extensive pallet of colors.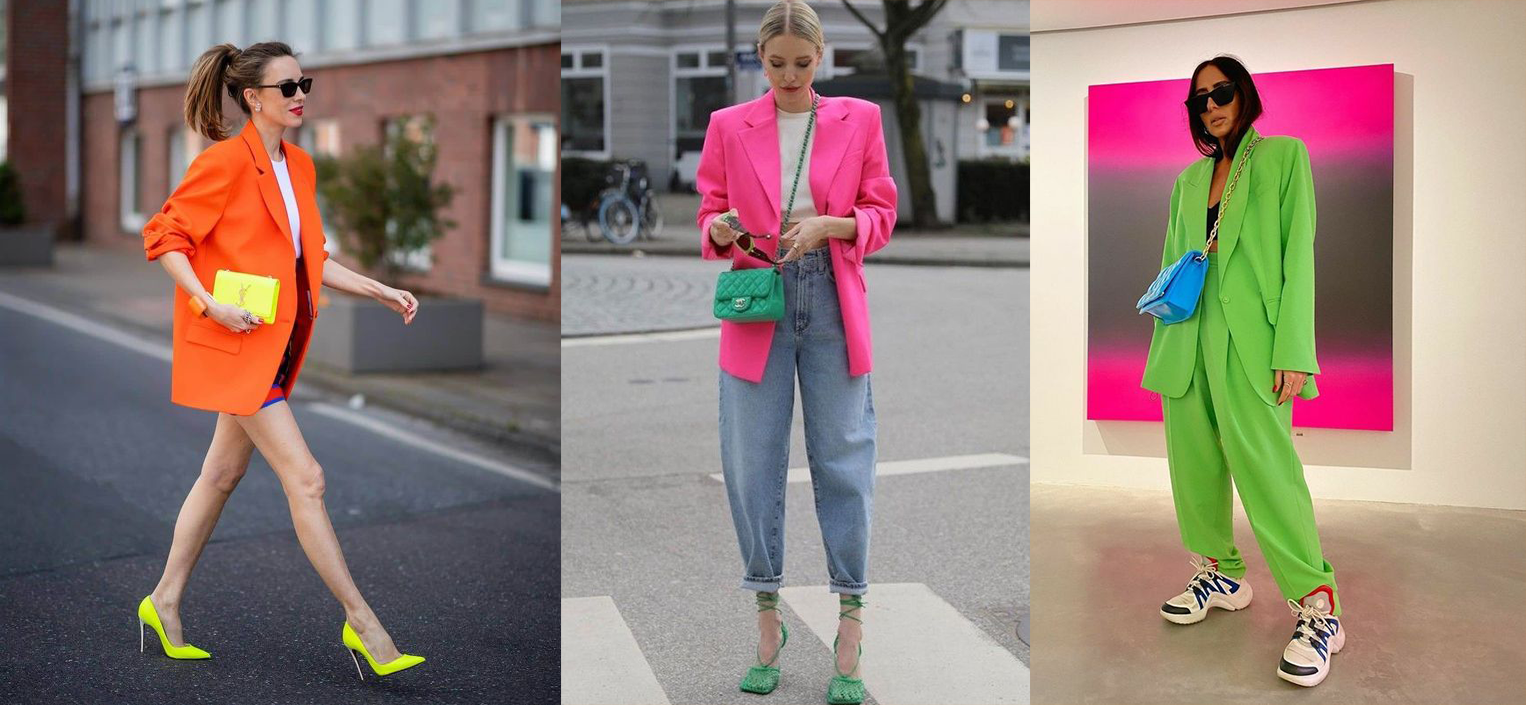 The most popular jacket model for this season - an oversized jacket in bright colors for a woman in touch with the times
These vintage-inspired casual pieces exude confidence and emphasize your style. The oversized jacket fits easily with classic pants and jeans and goes well with both formal dresses and tracksuits. Our recommendation is, be bold! Yes, the classic navy and black varieties always work, but when you feel like it, why not try bright colors? Bring energy to your style and "spice up" this season!
As for the materials for this popular model, you can't go wrong with either high-quality viscose materials or durable polyester fabrics that are easy to maintain.