Generation Z, mostly 16- to 21-year-olds, will soon become one of the largest consumer groups on the planet. They defy stereotypes and make their own rules! For them, fashion is an opportunity to play different roles, to escape into different styles with clothes made of fabrics that give a sense of comfort. They pay a lot of attention to their Instagram profiles and online image, where they promote trends that emphasize individuality, diversity and glorification of outsiders.
The return of parties and festivals is the main guideline for the latest collection which are dedicated to this target group..
Here are some suggestions: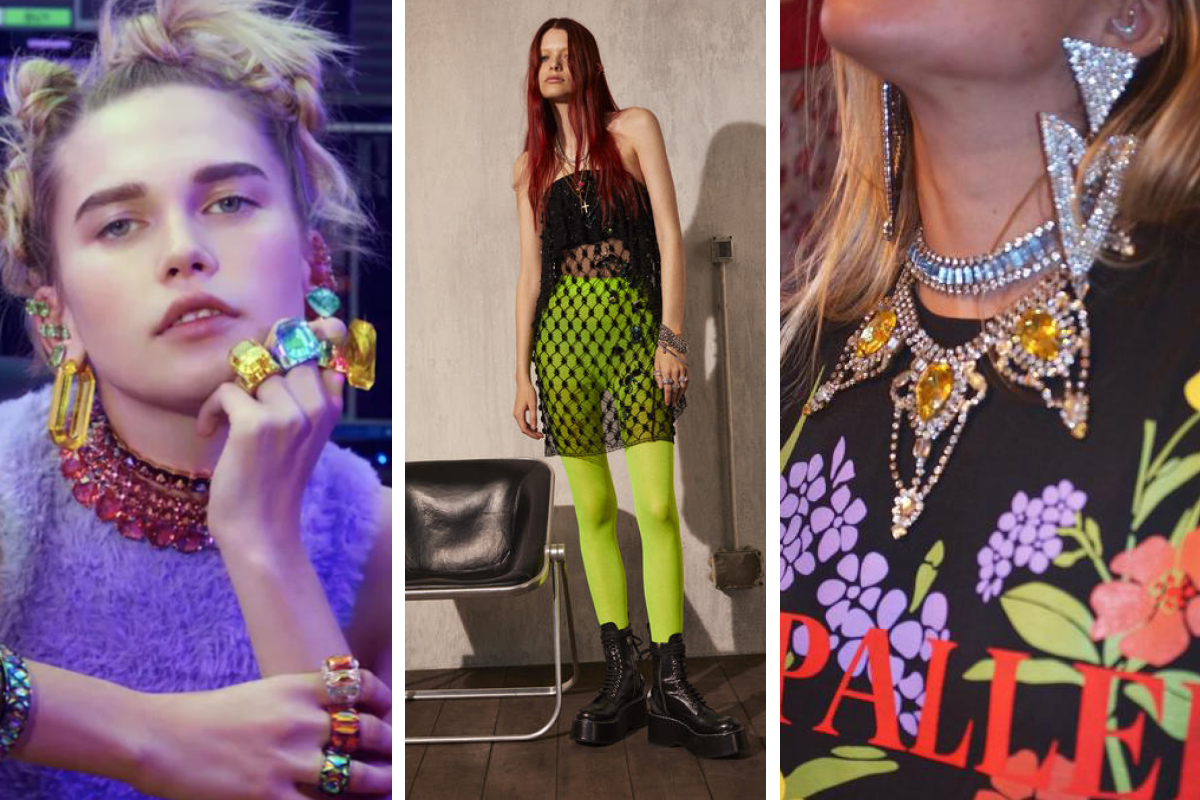 Example number 1. Contrasting colors and textures + Vintage jewelry
We love this new trend that we believe it will stand out in future seasons! A great example to achieve the increasingly popular maximalist styles. Neon paired with dark colors. A transparent net lace tunic combined with smooth, neon yellow or neon pink leggings (made of cotton, viscose, scuba) will definitely make you stand out from the crowd. Add vintage jewelry to all that. Make sure it includes easily transformable stones with interesting shapes, colors and coatings. These stones can also have healing properties, like talismans!
Take a look at our selection fabrics: Example 1, Example 2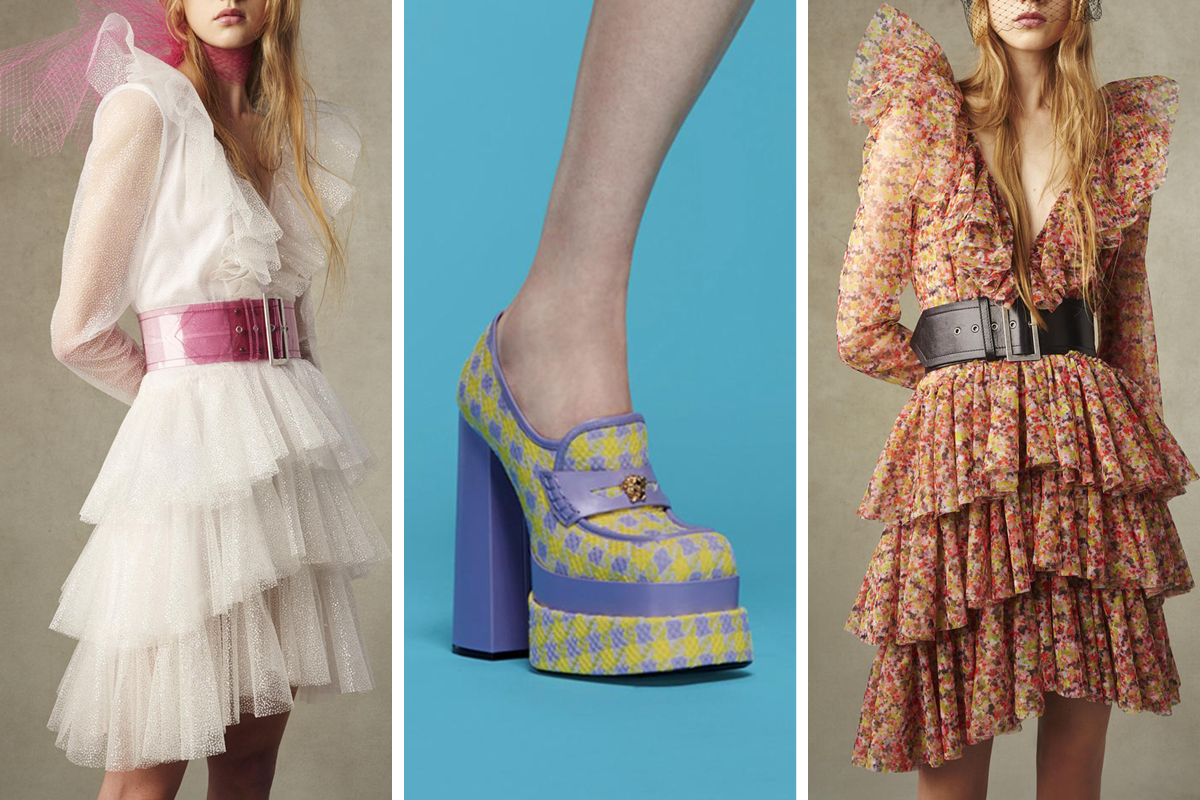 Example number 2. Waist Focused + Super Stacked Platforms
The let's party mood from the catwalks! Layered mini dresses in flowing muslins, satins and viscose accented with wide, chunky belts take center stage. Opt for materials of contrasting colors, romantic, floral patterns or materials with effects such as pleats, punch, flock, 3D, lace...
Take a look at our selection fabrics:: Example1, Example 2, Example 3, Example 4