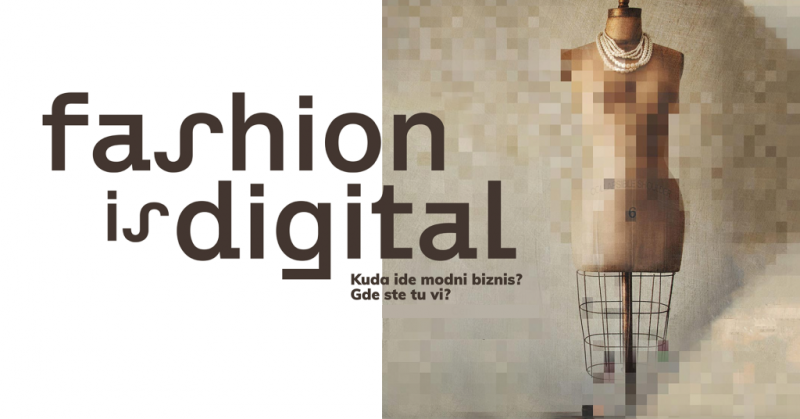 Vesti
Fashion is digital
Fashion is Digital
The digital experience and services has become very important part of fashion industry.. The possibility for your avatar to try on the newest collections that are available only in digital form, as well as to choose and buy in that way, are already a huge part of customer experience all over the world. Experts forcast that it will be the main trend in the future. Last December, in Startit centre in Belgrade, a one-day conference "Fashion is digital" was held by Textil company. The main goal of this conference was to exchange the knowledges and experiences in this field, accompanied by the most interesting serbian experts.
How do international retailers affect the growth of Serbian fashion industry? What can we learn from different strategies of digital transformation of big Italian brands such as Salvatore Ferragamo, Corneliani? Is it possible for Serbian fashion to become more international?
Jelena Pavlović, creative director of Textil company, has presented the latest trends, designs and materials for the A/W 2020 season.
The transformation of Italian fashion industry was presented first hand by Giorgio Chiaramonte, the head of communication of Italian agency Alkemy, on the case studies of Salvatore Ferragamo, as well as Cornielani, Gallo and Colmar.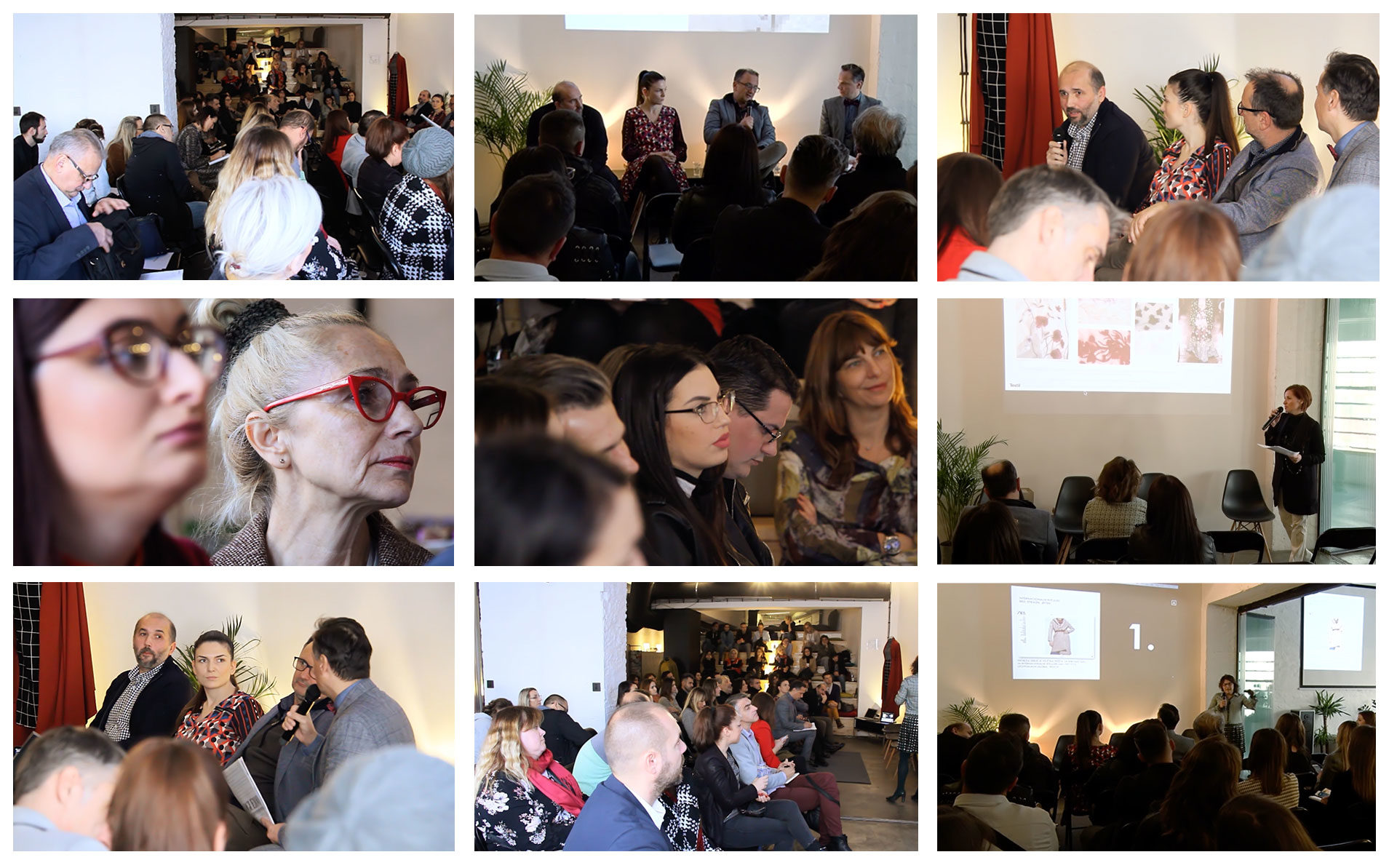 Panel -The Present and Future of Fashion Industryin Serbia- included Predrag Pantovic, the CEO of fashion company P.S. Fashion, Milos Ivkovic, the CEO of company Trikotaza Ivko, and Milica Aleksic, digital marketing consultant. Nenad Radulovic, panel moderator, the founder of Belgrade fashion week, discussed with the people mentioned above the future of Serbian fashion industry and their experiences with selling their goods to region and to world, the online-offline relationship as well as some secrets for successfull business and its challenges.
In which direction will the fashion industry and the buying process develop in the future, which are the most important news about the big fashion business trends, are some of the things that we could learn from Vera Lloyd-Thomas from the consultant company Kreativa New Formula.